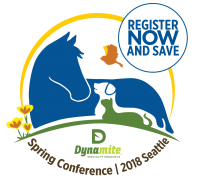 Spring 2018 Dynamite Conference
MARCH 16-18, 2018
Seattle, WA
Early Registration Now Open! $99 (save $50)
EARLY BIRD REGISTRATION: $99 per person – SAVE $50 ($149 after January 16th) Spouse Rate* $49 (spouse rate ends January 16th)
LOCATION: Crowne Plaza Seattle Airport | 24 Hour Free Airport Shuttle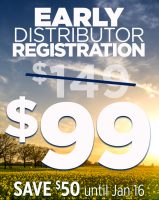 REGISTER: Simply "order" the 2018 Spring Conference online (only available after logging in) or by contacting customer service (800) 697-7434 (info@dynamitemarketing.com).
AIRPORT: Seattle Tacoma International Airport (SEA) Sea-Tac, Find Flight Information HERE
HOTEL: Crowne Plaza Seattle Airport
17338 International Blvd | Seattle, Washington 98188
(844) 733-1389 – ask for code DMM – Dynamite Marketing Annual Conference
We have a limited block of rooms reserved at an incredible block rate of $89 (reduced!) until January 16, 2018, at the same location as the conference.
For reservations follow THIS LINK to get the block rate.
Group Rate Available 3 Day Prior and 3 Days Post Group Arrival Date

Conveniently located across the street from SEATAC Airport

Across the street to Seattle LINK Light Rail ($6 Round Trip to Downtown Seattle)
AGENDA:
Friday | March 16th
6:00pm – 8:00pm: Welcome Mixer (Drinks and Appetizers Included)
Saturday | March 17th
8:00am – 4:00pm: Educational Sessions (Lunch and Snacks Included)
Sunday | March 18th
8:00am – 4:00pm: Educational Sessions (Lunch and Snacks Included)
*Spouse rate is available for a non-blood relative, over 18 years old, living in the same household as a registered distributor attending the 2018 Conference, without a separate distributorship.