Spring 2017 Dynamite Distributor Conference
MARCH 24-26, 2017

Make your reservations today for this year's Distributor Conference – Celebrating 35 Years of Dynamite! This is one you surely want to attend as we focus on Growing Your Business by starting with the basics. ACT NOW – Limited to the first 100 Distributors.
NEW! KEYNOTE SPEAKER – Dr. Don Huber – World Expert in GMO Science and its negative impacts.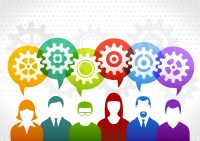 Conference Location: The Grove Hotel  | 245 S Capitol Blvd, Boise, ID 83702
Conference Fee: $99 per person.
Register: Simply "order" the 2017 Spring Conference online (only available after logging in) or by contacting customer service (800) 697-7434 (info@dynamitemarketing.com).
Airport Information: Boise Airport (BOI), www.iflyboise.com
Hotel Info: The Grove Hotel  | 245 S Capitol Blvd, Boise, ID 83702 
We have a block of rooms reserved at a special rate of $139 (reduced!) until January 23rd. Rate may still be honored after that date, but rooms will not be guaranteed. For reservations call 208-333-8000 and mention Dynamite Specialty Products to receive the special rate.
NOTE: This weekend is the same weekend as Treefort Music Festival in Boise – so reserve your rooms now!
AGENDA:
Friday | March 24th
1:00 – 4:00pm | Mill and home office tours (Meet in the lobby of the Grove Hotel)
5:30pm – 7:00 | WELCOME to Conference! Networking Event (appetizers and drinks hosted by Dynamite) in Downtown Boise
Saturday | March 25th
8:00 | Coffee & Registration (Grove Hotel Aspen Cedar Room)
9:00 – 11:00 | Learn from the Masters

Returning to Foundation
From the Founder's Mouth – WHY Dynamite
Real-Life Experience – Dynamite as a Business

12:00 Working Lunch | Tonnage: A solution to your freight (Hosted lunch by Dynamite)
1:00 – 3:00 | Learn from the Masters

Dynamite Product Review
How to Promote the Foundation
Key Insights only found at Conference

3:00 – 7:00 | Dr. Don Huber, Internationally-Renowned Expert on how GMOs, Genetic Engineering and Glyphosate impact soil and all living species.
Sunday | March 26th
9:00 – 12:00 | Expert Panel for Q&A (Grove Hotel Ivy Room – Coffee and snacks hosted by Dynamite)