Dynamite 2018 Conference Speaker Profile:
CHRIS HUPPE, BS, RN, DAEP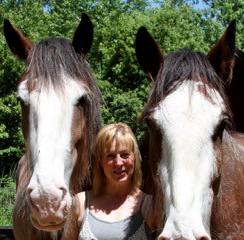 Chris Huppe, DAEP, is the founder and primary practitioner at The Horse's Foot, an allied health practice with the mission of helping horses live healthy and happy in domestication. She believes that there are two primary systems that account for health and happiness in our horses; the feet and the hind gut and that these two systems are integrally related. As horse owners and care givers, it is our responsibility to develop and maintain the health of these systems and Chris' work is devoted to helping people do just that.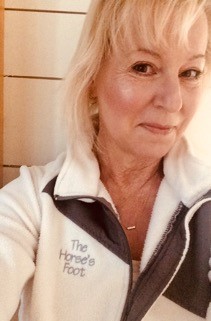 Chris has a deep appreciation for both Eastern and Western medicine philosophies and understand both have application for today's horse. Chris's approach to health and happiness mirrors Dynamite's philosophies and is based on prevention, focused on developing health and intervening early when first signs of a potential problem presents. Developing and maintaining health through life is a far better approach than responding to imbalance and dis-ease. At the Horse's Foot, Chris offers a wide range of services including hoof care, energy and body work, gait analysis and nutritional consultation with the overlying goal of empowering owners with education, practices and tools to help them keep and care for their horses in ways that will promote, develop and ultimately maintain, health.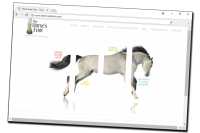 Chris' education includes a Bachelor's degree in Special Education, Master's degree in Business, current licensure as a Registered Nurse, Paramedic and instructor for the Institute of Applied Equine Podiatry and several equine certifications including equine massage and kinesiology taping.
She is a life-long student when it comes to horse health and continually attends and hosts clinics and courses to ensure she is educated and current with new findings and research.