Dynamite 2018 Conference Speaker Profile:
JOYCE JACKSON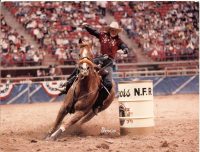 Joyce's love for horses started as a young child. She owned her first horse at twelve and went on to become an NFR (National Finals Rodeo) Qualifier in the Women's Professional Rodeo Association. She was introduced to the therapeutic aspects of equine health care by caring for her own horses and keeping them competitively sound for the demands of the Pro Rodeo Circuit. 
Because of the need for helping competitive horses and dogs perform at optimum health, in 1988 Joyce decided to study many different methods of working with injured animals. She also started her animal rehabilitation business Equine Specialty Services (now Animal Therapy Systems) during this year.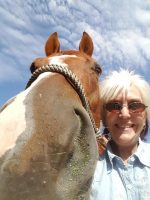 Joyce soon became one of the primary developers and instructors of the ATS Animal Electro-Acuscope/Myopulse Certification Program, as well as an Animal Nutritional Consultant. She has also developed and instructed classes for several animal acupressure institutes. At this time she began presenting lectures, seminars and teaching classes on various Animal Health and Rehabilitation subjects.
Since 1988 Joyce has been continually invited to lecture at Equine Expos and functions throughout the US and Canada. The variance of classes she has attended as well as the wide variety of courses she continues to teach only add to her value as both an instructor and therapist.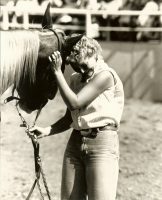 Over the years Joyce has worked in conjunction with many veterinarians, trainers and owners to help animals. She truly believes in the "Whole Horse/Dog" approach, and feels that in order for animals to heal properly, they need to be healthy from the inside out and not just pieced back together section by section or injury by injury. Joyce is also a big believer in a preventative maintenance program for animal athletes.