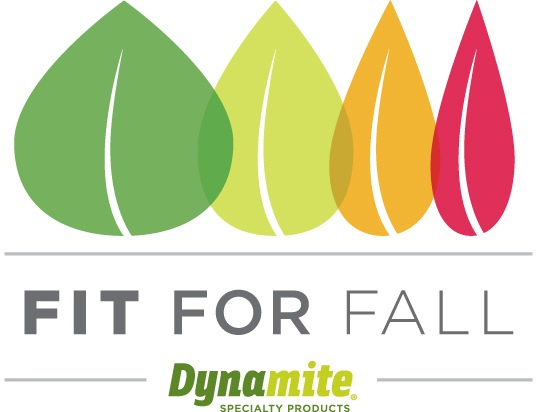 The Dynamite Fit for Fall weight loss challenge is designed to be a fun and easy way to lose weight. Whether you have 10 pounds to lose or 100, you have a part to play in our newest weight loss challenge. With the introduction of our new and improved 180™ and Dyna-Lite™ products this is the perfect time to join us, win prizes, and have fun!
How do I join the Dynamite Fit for Fall Challenge? 
It is simple:
• Name your team and gather the members (minimum of 2, maximum of 5).
• Sign up online or download the Fit for Fall entry form from your back office. 
• Enter by August 31, 2012 to receive the early bird bonus.
All team members that have been signed up by August 31, 2012 will get a water bottle with 2 Mega Botanicals samples and valuable coupons.
• Order any needed products: 180™, Dyna-Lite™ and Dynamite Foundation Supplements.
• Our official start to the challenge and first weigh in is on August 31, but you can join anytime. The sooner you start and participate the more entries you will have into the grand prize drawing.
• Start taking the 180 and follow the 180 Protocol to lose weight.
• Each week there will be several "to-do" items that will earn you entries into a weekly drawing and the final grand prize drawing. Be sure to check the blog link provided to you after registration for all the details. The more you enter the better your chance of winning. The blog links will not be made "live" until the day that you can submit information.
• Weigh ins are every Friday. These can be personal or public. But remember, the point of the teams and the contest are for encouragement and accountability. Those that "report" you will get extra entries into the weekly and grand prize drawings. Dynamite will NOT share your weight, only your losses.
• You will receive a welcome email within 1 or 2 days of when you register online

• Grand prize drawing will be October 1, 2012.
Prize Details
Early Bird Sign Up

Mega Botanicals water bottle with 2 samples and valuable coupons will be given to every team member that signs up by August 31st.
Weekly prizes are based on a drawing from entries received by an individual's personal participation. Entries accrue based on the completion of required tasks posted on the blog each week. Each week is its own mini contest! Winners will be announced each Monday during the challenge.
Week 2—Dynamite fleece blanket and $20 Dyna Bucks
Week 3—25-count Mega Botanicals and $20 Dyna Bucks
Week 4—Dynamite insulated cooler and $20 Dyna Bucks
Grand Prize Drawings
All entries will be applied to the grand prize drawing. Winner(s) will be announced on October 1st 2012.
INDIVIDUAL DRAWING
$250 Visa Gift Card
Winner will be drawn from the cumulative entries we receive over the duration of the challenge.
TEAM DRAWING
Dynamite Product Prize Package
This prize package will be drawn from the top 5 teams with the most participation for the duration of the challenge. Prize package includes Mega Botanicals, DM Plus and Tri-Mins for each member of your team.
Want to Sign Up To Be a Distributor?
Team members that are not currently distributors are eligible to sign up as a Dynamite distributor for $50 (a 50% discount) until December 31, 2012.

RULES 
• Please consult your doctor before beginning any weight loss program.
• Teams must be a minimum of 2 participants and a maximum of 5.
• Teams can join at any time during the challenge period.
• You may add team members at any time during the challenge.
• Weekly prizes will be awarded on a individual basis. The individual grand prize will be awarded from the cumulative entries over the duration of the challenge.
• A team grand prize drawing will also be awarded. The top 5 teams with the most participation in our challenge will be entered to win.
• Entries into drawings will be determined by completion of weekly items that will be posted  on the Dynamite blog. The blog link will be will be emailed to all entries. It is each participant's responsibility to check the blog for entry possibilities.
• The Fit for Fall challenge will run from August 31 through October 1.
• Weekly drawings will be announced each Monday during the course of the challenge no later than 2:00 pm MST. Each week's entries must be in each Sunday by midnight MST.
• Grand prize drawing(s) of one individual prize and one team prize will be announced no later than 8:00 pm MST, October 1, 2012. Entries into the grand prize drawing will not be accepted after 8:00 am MST October 1.
Dynamite reserves the right to amend challenge rules at any time for clarification or due to unforeseen circumstances.